Keynote Speakers
Our Food, Our Planet, Our Power
Discover a simple and effective way to reclaim individual health while contributing to the health of Mother Earth and all who rely on her. In this keynote address, Ms. MacElhern and Dr. Saxe discuss the empowering possibility for an "eat green" movement, in which women have a particularly vital role to play. Click here for the recorded video of Keynotes presentation.
About the Keynote Speakers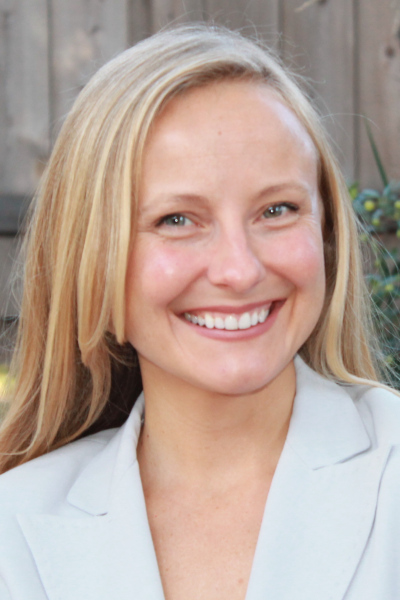 As Managing Director of the UCSD Center for Integrative Medicine, Lauray MacElhern oversees the business administration, strategy, operations, marketing, finance, management, and development of the Center and its four mission areas and related committees: Clinical, Education, Research, and Community Partnerships. Lauray is co-founder, teacher, and trainer of the UCSD Natural Healing & Cooking Program. She is also co-founder and elected co-chair of the Business of Integrative Medicine sub-committee of the Consortium of Academic Health Centers for Integrative Medicine (CAHCIM). Lauray joined UCSD after running a Washington, D.C.-based non-profit organization, The Cancer Project, dedicated to nutrition education and research for cancer prevention and survival. As part of that role, she worked with and trained more than 100 chefs around the world on how to teach the organization's award-winning cooking and nutrition courses. Under her leadership, the organization reached millions through its public outreach efforts and within community centers, hospitals, and medical centers in more than 160 cities across the U.S., U.K., Canada, Panama, Jamaica, India and Spain. For the past decade, Lauray has specialized in technology, management, marketing, and leadership roles contributing to the successful start-up of three ventures. She has achieved formal recognition from NASA and the Telly Awards for her work. From an early age, Lauray has been personally immersed in healing cooking, naturopathy, Ayurveda, and Chinese medicine modalities. She earned her bachelor's degree in communication and commerce through coursework in the Wharton School and Annenberg School of Communication at the University of Pennsylvania and advanced degree coursework in nutrition sciences through extension programs at Harvard University, UC Berkeley, and American University.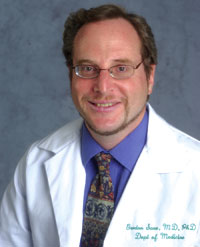 Dr. Gordon Saxe  is the Director of Research, a preventive and integrative medicine physician, a founding member of the UCSD Center for Integrative Medicine, and co-developer of the UCSD Natural Healing & Cooking Program. He is also the recipient of a prestigious NIH Career Development Award from the National Center for Complementary and Alternative Medicine. Dr. Saxe is a national expert in cancer and complementary and alternative medicine, and most well-known for his pioneering work in the combined use of a plant-based diet and body-mind stress reduction to control the progression of advanced prostate cancer.  His previous studies have included: epidemiology of diet and cancers of prostate, breast, and pancreas; diet and body-mind exercise to control spread/of advanced prostate cancer; and diet and gene expression in prostate cancer. His background in complementary and alternative medicine includes study of: nutritional healing: diet, vitamins/minerals, herbals, and other non-drug medicines; exercise modalities: yoga, t'ai chi, and other body-mind approaches; and eastern and western systems: Chinese medicine, Ayurveda, homeopathy, macrobiotics, and natural hygiene. Prior to coming to UCSD, Dr. Saxe was the Medical Director for the Pacific College of Oriental Medicine.  He received his M.D. at Michigan State University, his Ph.D. in Epidemiology at the University of Michigan, and his M.P.H. in Nutrition at Tulane University. He completed residency training at the University of Massachusetts and is board certified in Preventive Medicine.